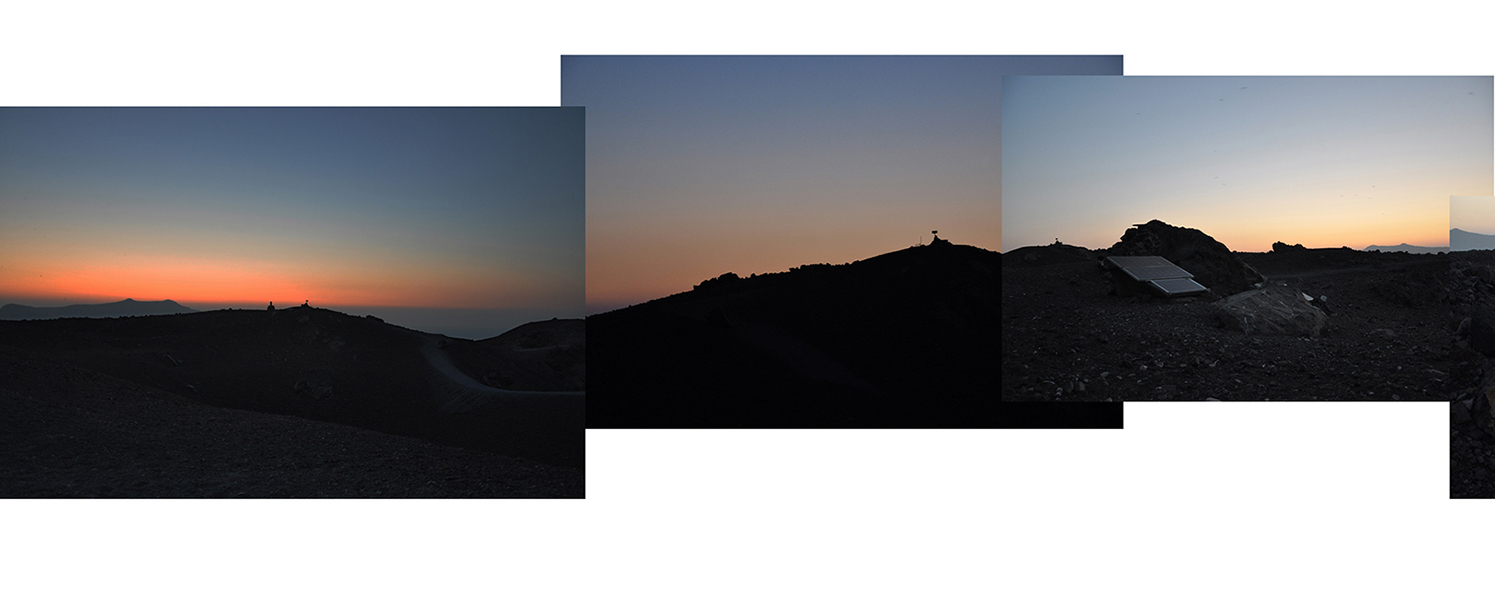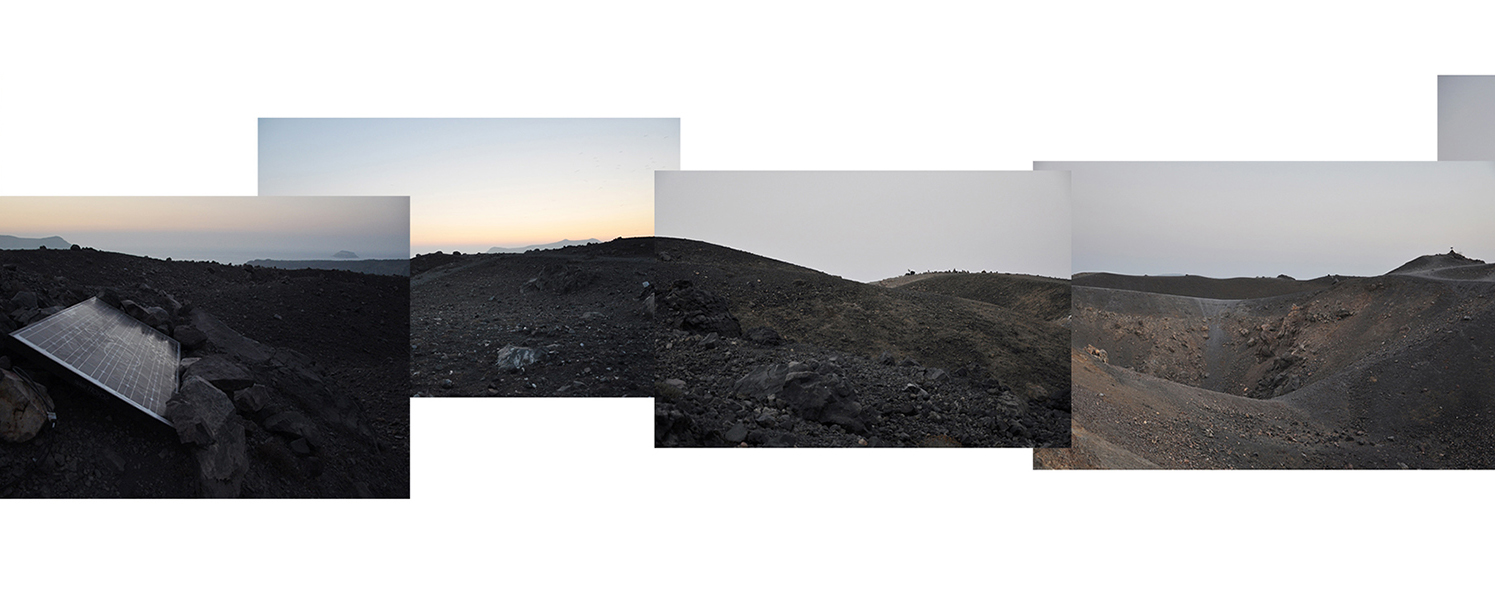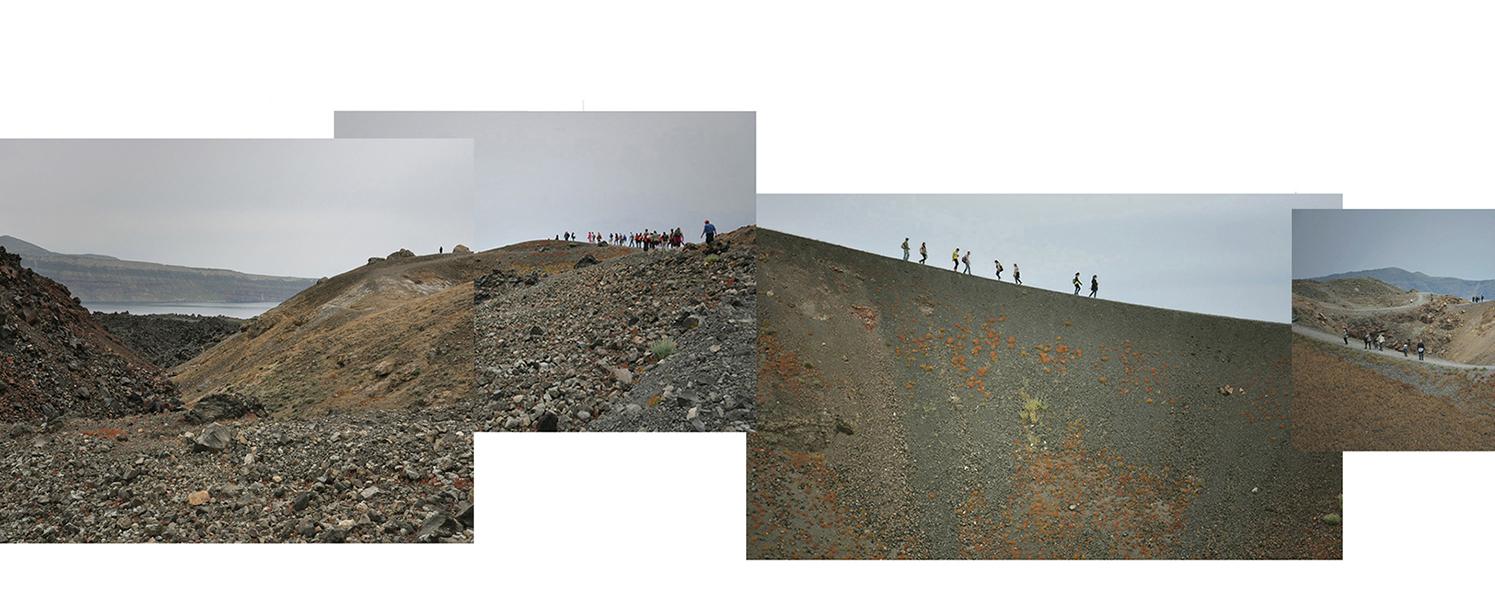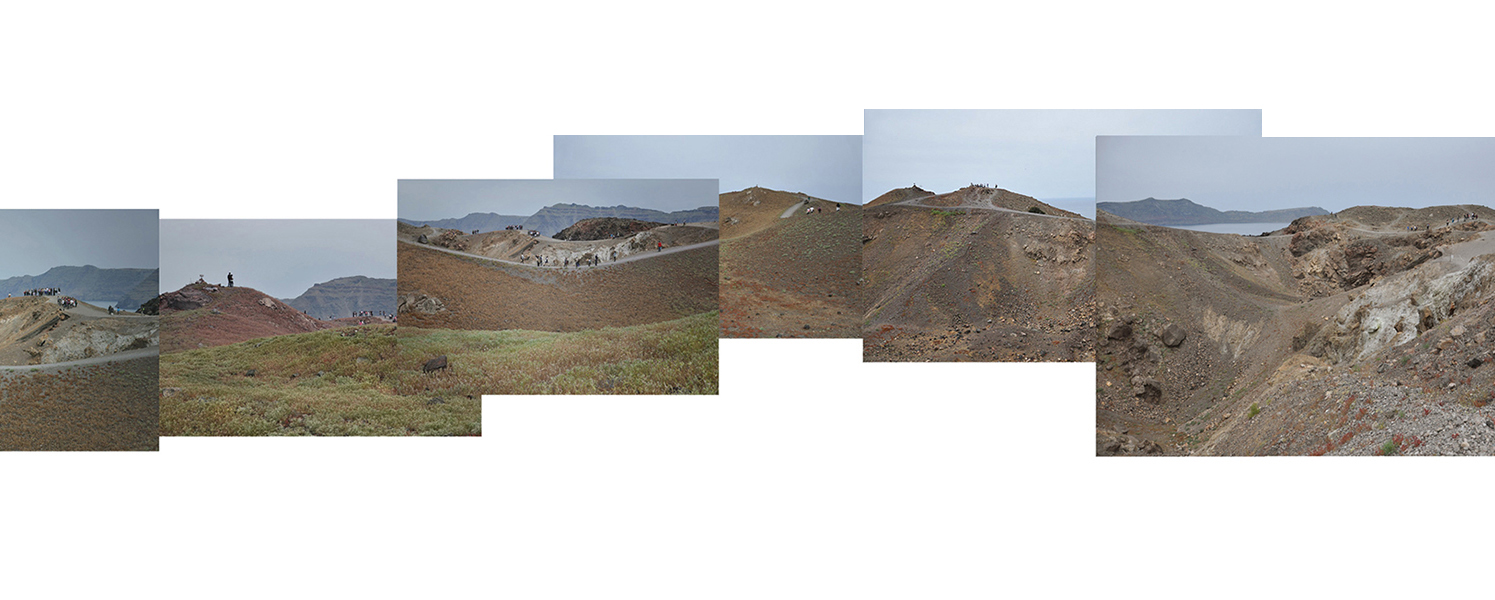 We are not in the world, we become with the world; we become by contemplating it. Everything is vision, becoming. We become universes. Becoming animal, plant, molecular, becoming zero.
Deleuze G. and Guattari F., What is Philosophy? London, Verso (1994, p.169)


The main idea of After the End builds on a sci-fi, possibly doomsday, scenario where a group of people find themselves on a deserted land among dispersed apparatuses. The work reflects on the relations between society, technology and nature and the dystopian scenarios that largely surround them today. The series editing follows a continuation as the photographs succeed one another, in an attempt to suggest the notion of movement and transition and the importance of passage, as a means of reinventing ourselves and our futures within the world.

Installation shot, (IM)Material Gestures, Talking PIIGS, Fondazione Sandretto Re Rebaudengo, Turin, 2016